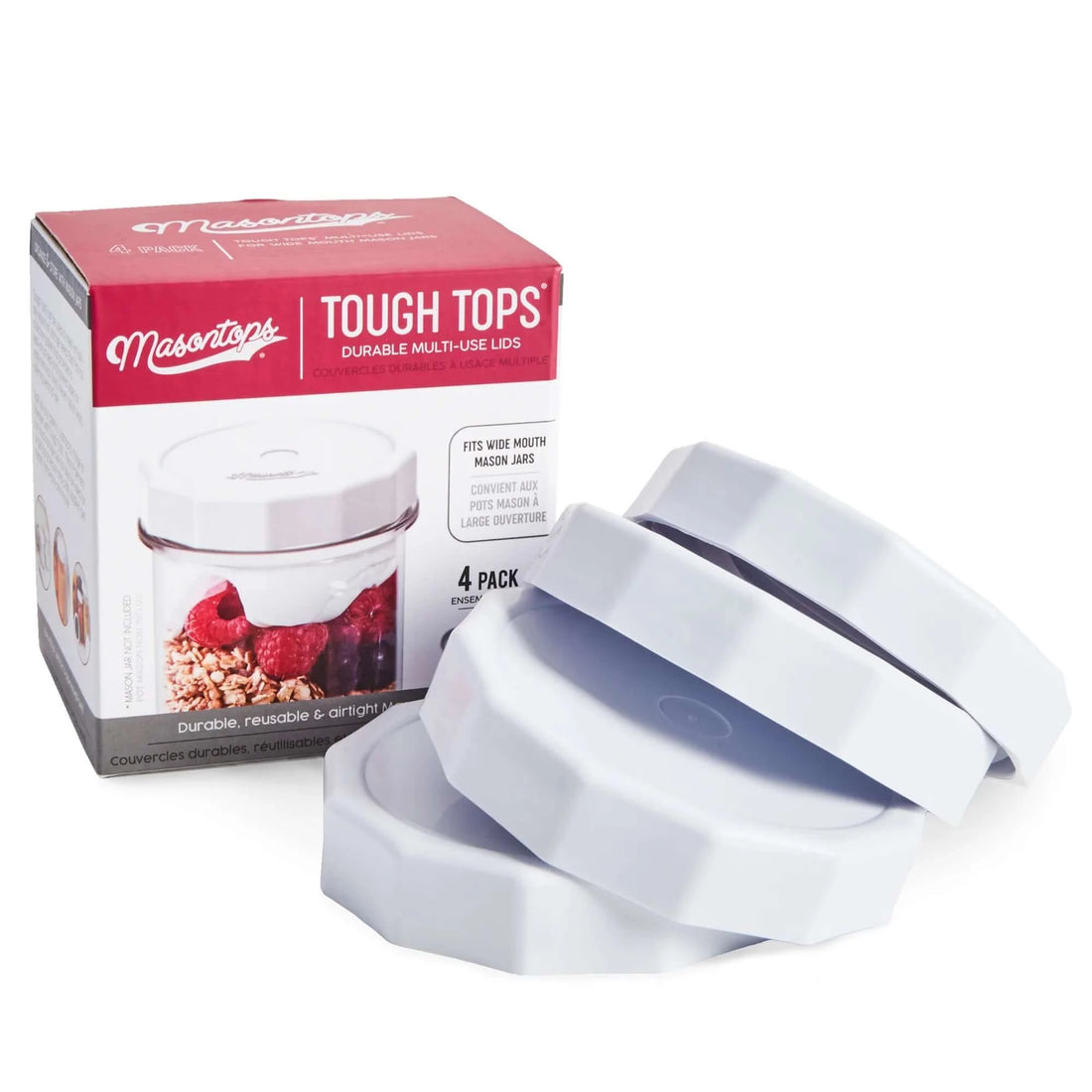 Tough Tops White Easy Open Jar Lids Set of 4
Mason jar lids
Very happy with lids…I use jars for other things besides canning so screw lids work
Perfect!
Love them
Got my new lids. Put them to use right away. Grated some vegetables, worked really well. Got those lids on many jars already in use. My only question is did I buy enough?
I'm in love!!
I absolutely LOVE these lids! Easy to use, leak-proof, and reusable! They're great for keeping your canned items fresh after they've been opened.
Tough Tops
I have been very pleased with my recent order. The lids fit perfectly and are much easier to grasp than regular lids. I was impressed with the variety of products offered and plan on future orders. I'm so glad to find a legitimate company that I can believe.
Exactly what I expected. Work well.
enjoy simplicity
Buying quality items that are made to last and skip the landfill helps you appreciate what you already own that can be reused or repaired - so you can see your home in a whole new light.