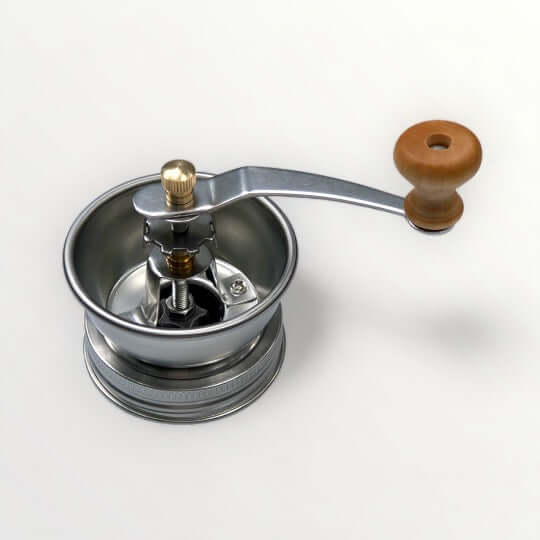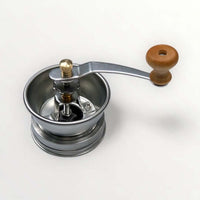 Coffee, Pepper, and Spice Grinder Lid for Jars (Regular Mouth Jars)
Mason jar accessories
The products I received are high quality and just what I had hoped for. They are intended to be Christmas gifts, and I think the recipients will be enchanted. The products are reasonably priced and were delivered quickly.
LOVE iT!
We received our Spice Grinders in a very timely manner. I was pleasantly surprised to find that they were very well packaged and even came with an index card size set of instructions also very well presented. The quality of the Spice Grinder is much better than I expected. We purchased 2, one was a gift for my brother since we both have dried chilies that we wanted to grind. I definitely rate this product 5 star and highly recommend. Not only is it beautiful but it works great too!
Juicer lid
This company is phenomenal to say the least. Love the lid, the email updates, the packaging. This company clearly takes pride in their products. I WILL order more items!
LOVE. IT!
I am a coffee freak - while many of you were baking bread during Covid lock-down, I was collecting/exploring various coffee methods and gadgets. While I have long enjoyed a turkish grinder, I rely daily on the electric burr grinder just for the convenience.
Ran into a Henflower post on social, and had really never thought about accessories for my beloved Mason/Ball canning jars, but knew as soon as I saw the grinder that I needed it!
It does take some endurance for enough ground coffee to make a pot, but the effort is well rewarded! It is pretty straightforward - and easily adjustable for espresso grind, or French press grind - and all in between! And right into my jar for storage or transferring to any given brewer.
I would suggest that i would buy it again, but don't think I'll need another. I will, however, keep it in mind for gift giving!
enjoy simplicity
Buying quality items that are made to last and skip the landfill helps you appreciate what you already own that can be reused or repaired - so you can see your home in a whole new light.